Nau mai, haere mai ki Te Kāhui Maru,
Te Iwi o Maruwharanui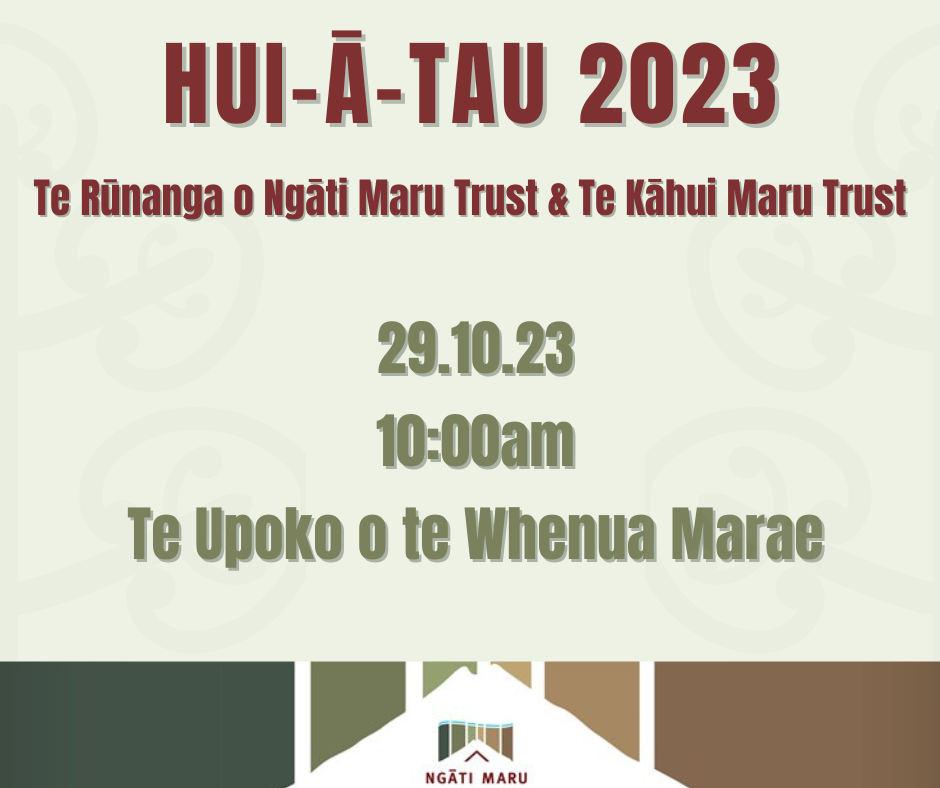 Located within the natural flora and fauna of Tarata, adjacent to the shimmering hue of the Waitara river, is a marae local Iwi and Hapu call Te Upoko o te Whenua.
Akin to the Ngāti Maru Iwi, the marae has over a generation become the foundation of many whānau, most of whom have partaken in the development of what it stands for today, "a place they can call home".
Maru Ora Charitable Trust Education Grants

Maru Ora Charitable Trust is committed to facilitating life-long opportunities for Ngāti Maru uri that enables them to be well educated, trained and confident in their Ngāti Marutanga.  Maru Ora Charitable Trust is offering education grants to invest in Ngāti Maru uri and assist them to embrace educational opportunities.
The key principles of the Education Grants are:
• Facilitating opportunities for Ngāti Maru iwi members to be well educated and to participate in life-long learning;
• Promoting and rewarding educational excellence;
• Facilitating access to quality education and training opportunities;
• Fostering a commitment to contribute the knowledge and skills gained through education for the future benefit of Ngāti Maru iwi.
Eligible iwi members can contact the tari directly for an application form via the admin@ngatimaru.co.nz email address.
Applications for 2023 will open on Monday the 30th of January 2023 and close on Friday the 31st of March 2023
Ngāti Maru Settlement Bill First Reading
On Tuesday 6 July the Ngāti Maru Claim Settlement Bill, Te Hiringa Taketake received its first reading in Parliament.
Click here to view photos of our whānau from the First Reading.
ANNOUNCEMENT – Results of Ratification Voting Process
We are proud to share with you the results of the Ngāti Maru Deed of Settlement – Te Hiringa Taketake vote.
Ninety-two percent (92%) of our voting members supported the Treaty of Waitangi settlement package, as well as the Deed of Settlement to be signed by our Trustees and Negotiators on behalf of Ngāti Maru.